Supply Chain Finance & Factors Chain International
Supply Chain Finance
Financial Technology
High-end "financial technology" - Through a zero-default, one-stop, all-round "supply chain financial management platform" to invest in short-term, high-level global trade "accounts receivables" enable to obtain the expected rate of return:

Select a wide range of products from the "Supply Chain Financial Management Platform".

The Supply Chain Financial Management Platform has conducted at least 100 trading projects.

More than 70% of large national/commercial banks in China were make use of this "supply chain financial management platform", including ICBC, Farmers Bank, Construction Bank and Bank of Communications. Supply chain financial
management platform

online financing service network

online asset management network

Enterprise credit investigation platform

Mobile factoring investigation bureau
Financial Services
High-end "financial services" - Offers all-round coverage of supply chain finance (SCF) industry chain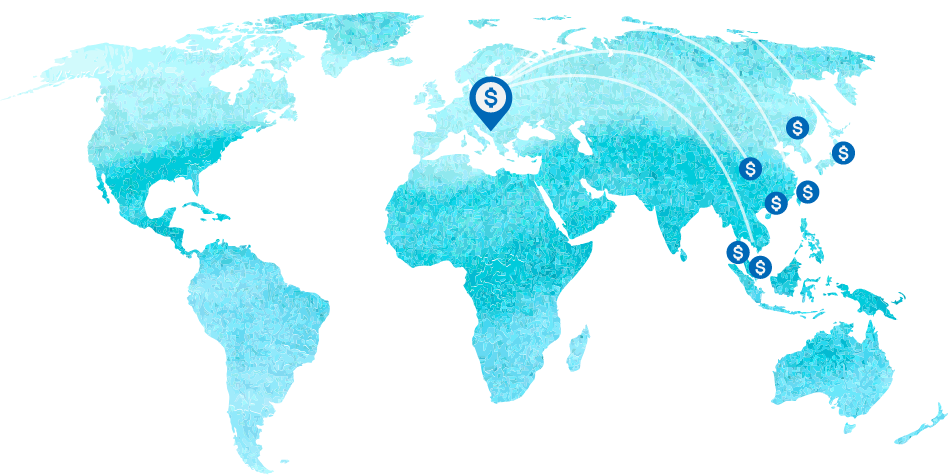 "Supply Chain Financial Management Platform" holds international patent licenses.

Ensuring capital investment in industries and enterprises with stable demand.

Maintain comprehensive detailed management and assets traceability.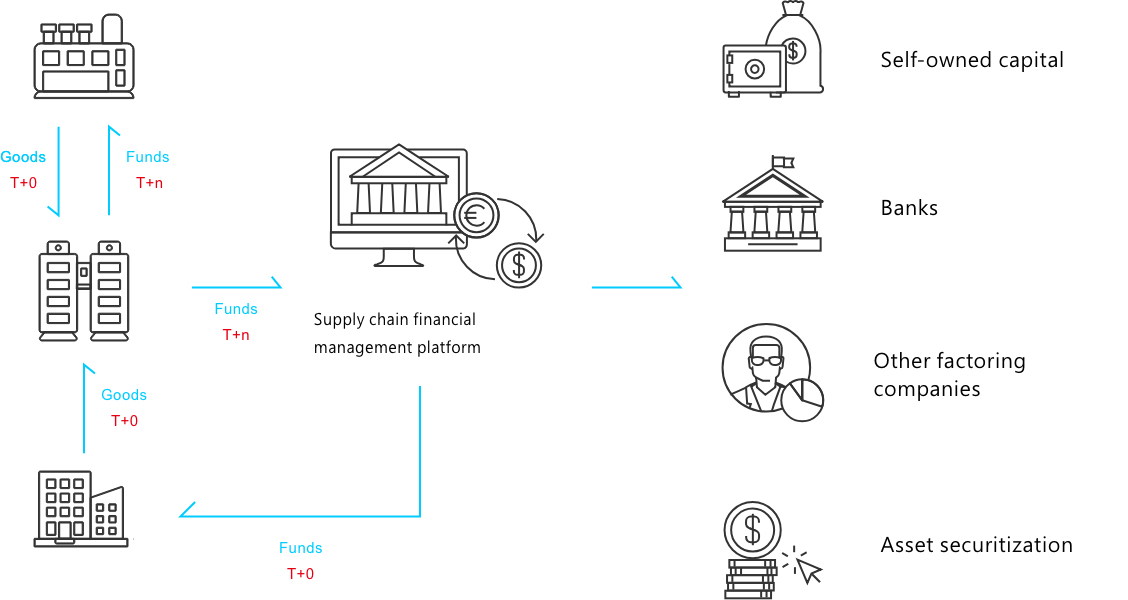 Factors Chain International
The booster to optimize the global "factoring business" working capital
A set of solutions that optimizes working capital and boosts the liquidity position of companies by unleashing cash trapped in their supply chain.

Give the supplier a solution that may require the (buyer) to pay in advance for the cash option.

The result is a win-win situation for both parties, with the buyer optimizing their working capital, and the supplier generating additional operating cash flow, thus minimizing risk across the supply chain.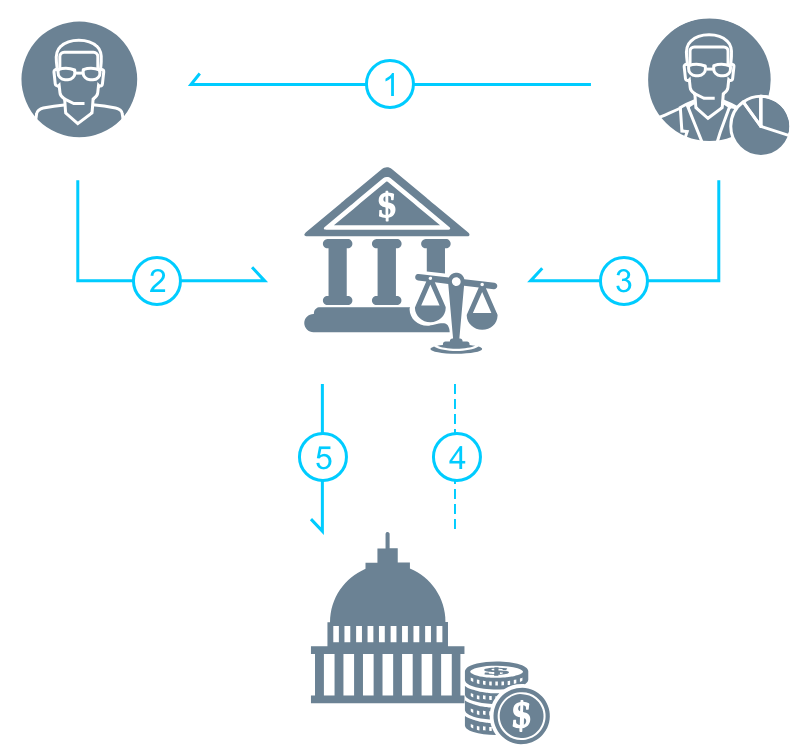 Recent development of "factoring business"
Perspective at big area:
The factoring business in the EU region still ranks first in the world. The transaction amounts for 2017 is 1.6 trillion euros, an increase of about 7.5% from the previous year, and has maintained an increasing trend for 9 consecutive years

Asia Pacific followed closely behind. The transaction amount for 2017 was 65.718 billion euros, among them, China contributes 34% of the proportion

In Africa, the transaction amount is 2.23 billion euros. Although not high, but 9% of growth, above the global weighted average of 4%; Africa's factoring business environment seeing new and diverse developments in 2017
Perspective from mainly countries:
Factoring business in 10 major countries accounts for 85% of the world's total

Among them, China accounts for 20% of the total, second by 16% of Taiwan, followed by 9% of Italy, 7% of France, 6% of Belgium, Singapore and Germany, and 4% of Spain and the Netherlands

From the statistical review of the history of factoring business in the past 50 years, regardless of economic activity (orange line) show prosperous or shrinking, global international factoring (blue line) demand is often accompanied and Located on it.